The Power of iHeartSocial™
Have you ever wondered what having a VIRAL Social Media campaign could do for your business? What would 15,000,000 views in one month do for your Business's bottom line? I'll tell you what it means, an explosion of brand awareness and increased revenue! SocialEyes has been providing VIRAL Social Media campaigns for our clients for years and we can do the same for you, GUARANTEED.
Don't believe us? Check out this article by BUZZSUMO. Buzzsumo is the leading search tool that tracks and ranks content on all social networking sites. Take a look below at our own Google Analytics report over a one month period. Over 16 Million page views in just one month! That many views would launch your business into instant success.
Hover over images to enlarge.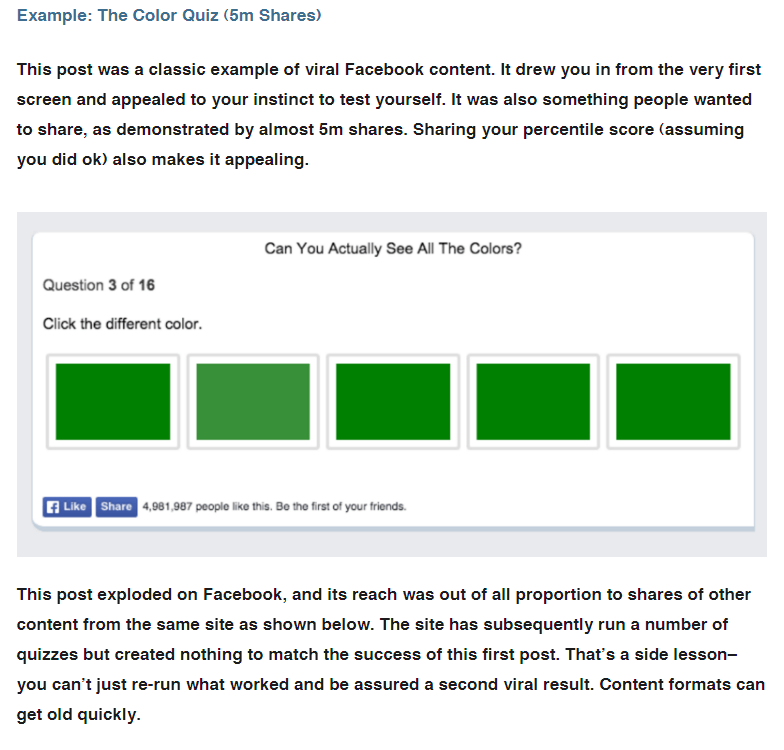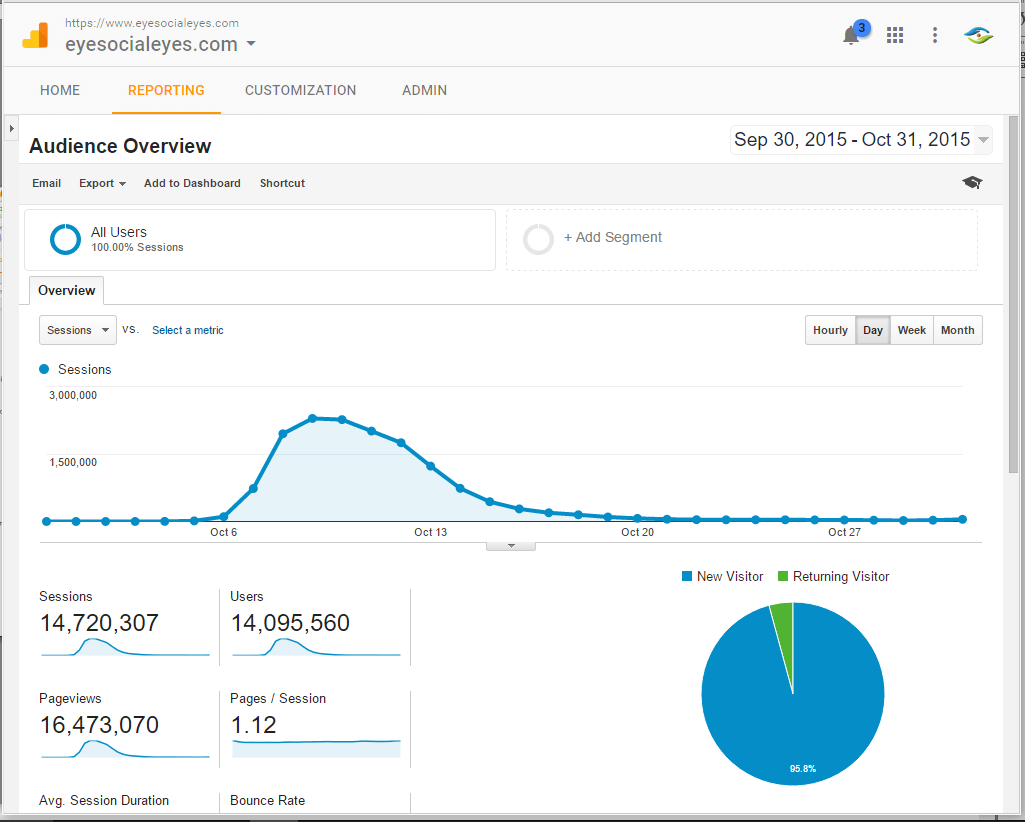 The power of SocialEyes is recognized by the biggest powerhouses in the digital world. The Huffington Post even acknowledged us by including us in one of their articles!
Still not convinced? Check out these search results: Color Quiz